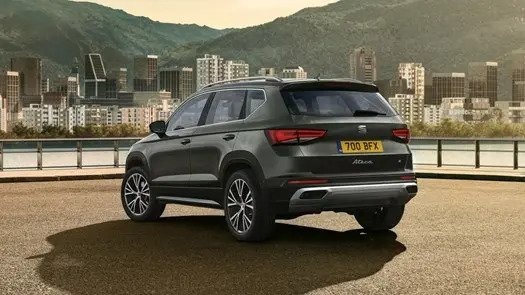 Why You Should Buy A Car From A Seat Franchise
Following on from our article on the best way to purchase a used car, this article goes into further detail on when you should purchase a used car and at which establishment. If you are looking for used cars in Weston, get in touch with our team of used car experts today.
If you have considered all of the relevant aspects of purchasing your car such as the way in which you will fund your vehicle and deciding on your budget - it's now time to decide when you will purchase your used car. When you decide to purchase your car depends on the cars that are available as well as finding a reputable dealer. This article will help you in deciding when to purchase your used car and where you should decide to go once you have made your decision.
Don't Rush the Process - It Can Take Some Time to Find Your Ideal Car
Buying cycles for cars can take a few weeks to a month which shows that you do need to take some time when looking for your used car. It's also important to consider the time in which you are looking to purchase a used car. If you are tactical, there are certain times of the year where used cars are more readily available and can be cheaper or in higher demand in part exchanges so you can use these to have a better choice when you are looking for your first or next used car. We've included some examples below:
Think about the season in which you are buying your used car. Four-wheel drive vehicles tend to be in more popular demand in the winter months whereas cars such as convertibles can be less in demand in the winter. You can then use this to have more choices when looking for one of these vehicles.

March and September tend to be the peak times for the purchasing of new cars. As this can often be done with part exchanges - there will likely be more used cars available.
If you have a highly specific choice of car - it may become more difficult to find the used car that you want. You can either rectify this by constantly keeping an eye on the market, looking at various peak times in the season or broadening your search in terms of the car that suits you. Now that you have considered when it's best to purchase your used car - the most important question is where should you purchase it?
A Whole Range of Choice
When you buy your car from a SEAT franchise, you will have an abundance of choices compared to buying from a private seller. At Holder of Congresbury, we have a range of different SEAT models, from all of the newest SEAT range to the more older models, and of course, you have the option of opting for a brand new or used SEAT vehicle.
As we have stated, some car buyers will be overwhelmed with choice and may not be as knowledgeable on what the best SEAT model is for them. This is one of the key advantages of buying through a SEAT franchise, where you can receive guidance from our expert salespeople who built up years of extensive knowledge when it comes to selecting the perfect car for you.
Much More Reliable
When you decide to purchase your SEAT car through a reputable SEAT franchise like Holders of Congresbury, you can be ensured to have much more peace of mind. Our specialist technicians carry out comprehensive checks on all of our vehicles, with some of our used SEATS being SEAT approved to ensure that they are in full working order before we give you the keys.
Reputation plays a massive role within any dealership, which means that buying through a franchise dealership is more reliable because if they sold you a car with problems or any faults, it can damage their reputation. Frequent scams that car buyers fall victim to when choosing a private seller include:
Cloning - Changing the identity of a car, often as a result of being stolen, where number plates are changed or registration documents tampered with.
Clocking - When the odometer of the car has been adjusted in order to falsely reduce the appearance of the mileage of the vehicle.
Cut and shut - Hiding any damages that have occurred when a car has been written off by welding two cars together.
More Accessible Finance Options Available
If you decide to buy your SEAT car from a private seller, it may be much more difficult to find finance options and to arrange a loan. In most cases, banks will be more reluctant to approve finance for a car that has been purchased from a private seller, as the seller may not accurately describe the overall condition of the car.
When you choose to buy a SEAT through a well-established SEAT franchise, you will be open to much more attractive and manageable finance options and will receive guidance on selecting the most ideal finance option for yourself. We have a range of attractive finance options available on all of our cars, where you will be able to enjoy 0% APR representative on selected models like the new SEAT Leon.
Why Choose Holders of Congresbury?
Here at Holder of Congresbury, we have come to be recognised as a well established and highly reputable SEAT Franchise dealership since 1995. Our reputation has come from helping our customers get the perfect SEAT car and offering them the most competitive prices. We are customer orientated and customer-led, priding ourselves on our level of service day in and day out and have been awarded the 'Go Dealer' award by SEAT themselves.

Looking for a SEAT vehicle such as the new SEAT Ibiza or perhaps the SEAT Arona? Visit our dealership today or give us a call. Have any inquiries? You can fill out an online form in the contact section on our website. Check out our range of special offers and find your dream SEAT car today. We are Holders of Congresbury and we are the leading SEAT dealers in Bristol.
Latest News