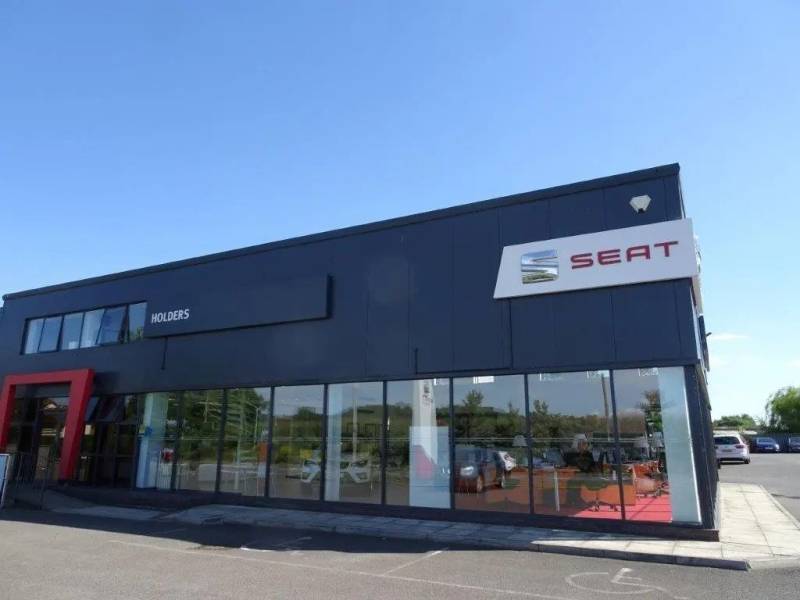 Established in 1995, Holders SEAT have become one of the most well know dealerships in the Bristol area. We're proud to have represented a range of leading franchises in the automotive sector throughout the years dealership used to be one of the largest outside the city of Bristol. Specialists in car repair and servicing across all brands, Holders of Congresbury are proud to announce they have been operating with Unipart Car Care Centres, which allows the Service department to easily source spare parts and technical know -how to provide you with a first class job at a competitive price. Holders specialises in the repair and servicing of "All Makes" and has operated as a Unipart Car Care Centre which enables the Service Department to identify and source the necessary spare parts and technical data required to carry out a first class job at a competitive price.
Why Choose Holders SEAT?
The attraction of the brand, a sibling of the enormously successful Audi, Volkswagen and Škoda carmakers, was the development of an exciting model line up with plans to become a significant high quality motor manufacturer with a passion for producing cars that provide driving enjoyment and stand out as a sporty, design driven and value for money choice for our customers. SEAT cars have evolved over the years to offer a motoring experience that priorities a craftsmanship and technology.
The stylish and progressive range, with new models coming on-stream at a breathtaking pace, has provided Holders with a product increasingly heralded by motoring experts and journalists as the brand to choose if you desire quality and performance for a reasonable price. With the reliability and technical advancements you would expect from a Volkswagen Group product, the future looks increasingly bright as the reviews from the motoring press repeatedly recognise the terrific value, the sporty credentials and the latest technology these cars provide.
Following a record sales year in 2018, SEAT has seen yet more success at the 2019 What Car? Awards scooping two more gongs at the ceremony held in London on 22 January 2019. The Arona celebrated its first full year of sales by winning Small SUV of the Year for the second year running and the latest addition to the range, the CUPRA Ateca won the inaugural Sports SUV of the Year 2019 category.
The new larger SUV launched in February 2019 the Tarraco, is a seven seater technologically advanced superb vehicle completing the SUV line up for SEAT. The bigger brother to the Ateca and Arona, this car is based on an extended MQB production platform and is built at VW Group's Wolfsburg factory alongside the Volkswagen Tiguan Allspace; the Tarraco is the first SEAT to be manufactured at the home of VW.
In order to represent SEAT and offer local service and maintenance covering 'All Makes' Holders of Congresbury employ a staff of around 22, most having been with the company for many years and experienced the changes the business has been through. We recognise customers expectations are at the highest level and make a daily effort to excel in customer service, our professional staff understand you have a great deal of choice when it comes to choosing where to purchase your next car or attend to Service, Maintenance or MOT test on your current one. Regardless of your car's age or make, we will be happy to advise you and assist with your motoring needs. The dealership has received many awards over the years, mainly in recognition of our dedication to customer service, which is a common objective of all staff within the business. SEAT SA have acknowledged the dealership's efforts by presenting the coveted "GO Dealer" award on a number of occasions, an award which originates from the Spanish headquarters of the brand and is presented by senior executives from the factory, only to a few businesses in each Country where SEAT have representation.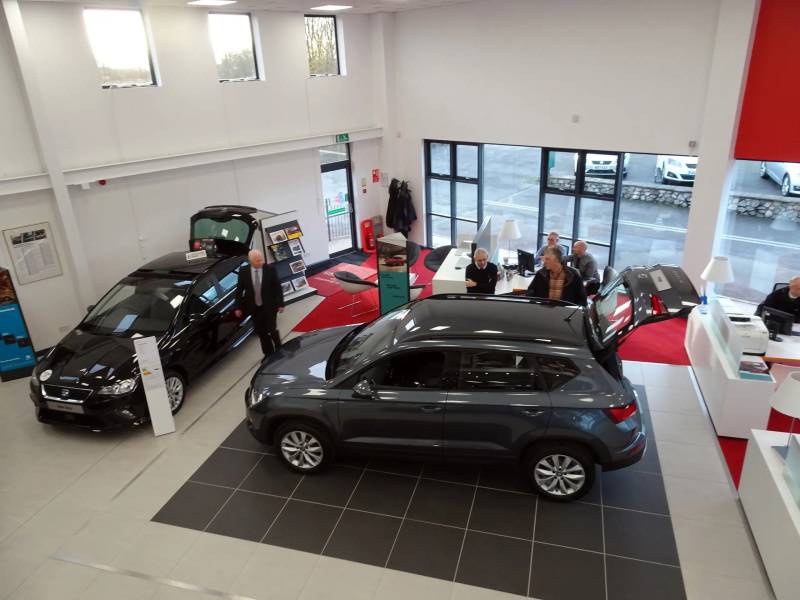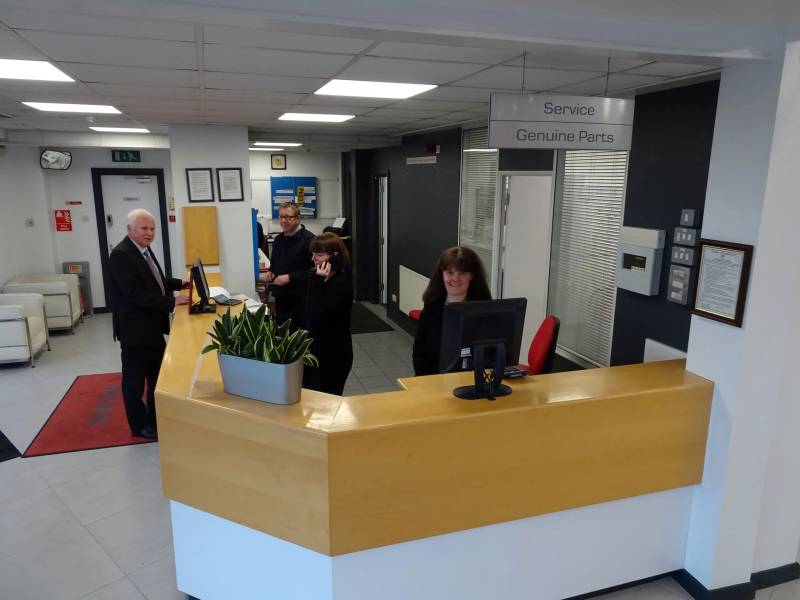 At Holders of Congresbury we recognise the changing demands affecting the environment and make policies to ensure all activities are as environmentally friendly as possible. When your car is repaired or serviced, you can expect us to dispose of displaced parts and fluid in a responsible manner and when there is a facility to recycle the materials we use, we will utilise them whenever feasible.
If repairs or replacement parts are what you require, then tyres, exhausts or quick servicing for all makes of cars is a Holders speciality. Customers can arrange for their cars to be collected or we can provide a free loan car by contacting the Service Reception and talking to Jenny or Diane, Holders resident twins. They will gladly give advice and make the necessary arrangements, minimising inconvenience where possible. Holders long-established place in the community has been preserved with investment in its premises. The smart appearance of the building compliments the surrounding area and the purpose built dedicated MOT testing facility can cater for both Class IV (cars) and Class VII (light goods vehicles) while you wait or by appointment. Our modern showroom has plenty of seating area should you wish to wait while your requirements are attended to and there is always a display of shiny new SEAT's for you to peruse while considering your next car, you will be made very welcome.
The car sales department is open seven days a week and operates a "Fair Price Policy". There is no pressure applied to customers – Holders offers a process of assistance to ensure the most suitable choice is made. Part exchanges are welcome and finance packages can be arranged. At Holders of Congresbury, we believe that buying a car should be a pleasant, enjoyable experience. We know customers sometimes like to take their time and explore all the benefits of buying a new or used car from us, we are happy to help you through the experience whilst advising you in an honest and helpful way.
Discover where we are located and how to find us.
We offer our services to the local towns of Yatton, Portishead, Clevedon, Nailsea, Weston Super Mare, Bridgwater, Highbridge, Burnham, Taunton, Yeovil, Walsall. All of which are around an hour away from our dealership.
Every member of staff has a specialism, our manufacturer trained technicians are able to offer first class aftersales care to all car brands, and our sales team offer a warm friendly welcome to anyone that enters our doors. Our SEAT car specialists in Bristol, Weston and the South West are able to take care of all your SEAT needs. This includes everything from buying a new SEAT model or approved SEAT vehicle, a used car, regular vehicle servicing, or kitting your vehicle out with accessories, regardless of your specific need we at Holders SEAT have you covered. At Holders SEAT we centre everything we do around the customer, we believe our customers are the most important part of our business.
For a smooth and enjoyable experience, visit our dealership full of friendly experts at Holders SEAT based in Congresbury today.