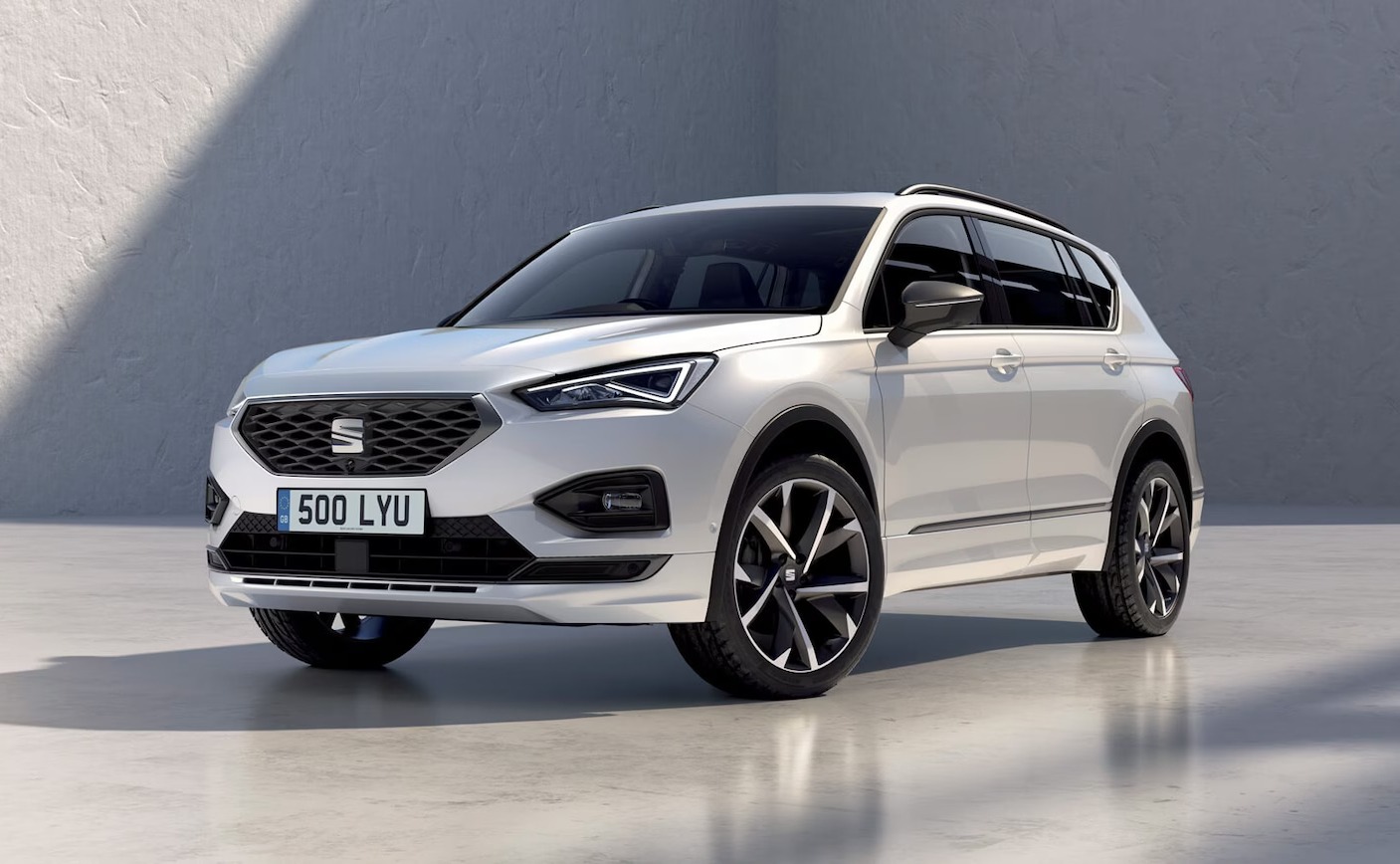 Which SEAT Car is for me?
Top SEAT Models for Every Lifestyle: A Comparison Guide

We all lead different lives, have unique passions and pastimes. It's why choosing the right car isn't a decision to be rushed. Your choice needs to align with your lifestyle. In the world of cars, SEAT is at the forefront of innovation. SEAT's collection of models cater perfectly to different lifestyles and needs. In this article, we explore the SEAT range, reviewing the model line-up to guide you towards the next vehicle purchase that mirrors your way of life rather than works against it.
The key to choosing the right car is understanding your needs
Describe your typical day. Do you spend most of your time in the city, or do you find yourself on off-road adventures? The first part of choosing a car is properly understanding what it is you require from the car, it's how you choose a vehicle that works best for you. Are you carrying a lot of people in the car? How often are you driving? Are you driving short or long distances?

Cars are like fashion choices, you pick a vehicle that reflects your style and that is suitable for the occasion. Likewise, we at Holders SEAT help you to choose a car that matches your lifestyle. If city life is your thing, then we will look for vehicles that are easy to handle and park. Cars come with their own set of features. Some are fuel efficient, whilst others have advanced safety features. It's important to match your needs with a car's features.
City life and the SEAT Ibiza Experience
If you are living life in the fast lane of the urban jungle, then your days are probably full of busy streets, quick commuting and awkward parking. For someone that tackles urban challenges like these, it's important to prioritise convenience and staying connected. A saloon or hatchback, like the SEAT Ibiza, is the perfect choice for this situation as they are agile enough to slip through traffic and get into any tight parking spots. The SEAT Ibiza is a compact hatchback that is known for its effortless handling and fuel efficient driving. It's a brilliant choice for those that need to navigate the city, offering an option that covers style, comfort and most importantly saving you fuel and money. The SEAT Ibiza is a champion for urban agility and efficiency.
Embark on Adventures with the SEAT Ateca
For the everyday adventure enthusiast, life is all about finding the next adventure in the great outdoors - maybe that's an off-road experience, road trip or moving sports gear. It's important to have a vehicle that is as adventurous as you are. The explorer lifestyle is matched with an SUV or crossover, like the SEAT Ateca, built with durability in mind. Sturdy body, all-wheel drive and loads of boot space means you'll have enough room for everything and everyone on, perfect for exploring.
Get the Best of Both Worlds with SEAT Arona
The SEAT Arona on the other hand, may be another good choice for adventure lovers. Unlike the Ateca, the Arona is a compact crossover that is designed to suit urban and outdoor. You get the best of both worlds with its raised height and rugged design. Spacious interior and a large cabin space accommodate passengers and your possessions. Features like infotainment systems and other connectivity features are available to keep you entertained and connected during your journeys.
If school runs, family trips and safety are your top priorities, then a car is at the centre of your family life.
SEAT's answer to this lifestyle is the Tarraco designed to provide enough seating and cargo space to ensure everyone travels in comfort. The SEAT Tarraco prioritises safety, offering advanced features like collision avoidance and parking sensors to give you peace of mind on the road. Additionally, rear-seat entertainment options are available to keep the kids entertained during a long journey to make the ride enjoyable for everyone. The SEAT Leon Estate also is a car of choice for those leading family-first lives. The vehicle's extended boot space and advanced safety features ensure that your passengers are secure. From keeping up with the daily routine to weekend getaways, the Leon Estate will be able to accommodate.
SEAT Leon's Blend of Elegance and Tech
As a trendsetter, you're all about style and jumping on the latest technology. This shouldn't stop at your vehicle choice. If you relate, your car should be a reflection of your personality and taste. SEAT's compact Leon exudes style and sophistication. These cars aren't just head-tuners, they are packed with the latest features and sleek designs, such as infotainment systems and seamless connectivity. Make every drive a statement in itself.
Selecting the perfect car involves aligning your vehicle with your lifestyle, needs and preferences in appearance. Reviewing your daily routine and what you require from a car is important when considering car options. If you align the two, then you will be enhancing not just your driving experience but your overall quality of life. Get in touch with one of the team at Holders of Congresbury to speak in more detail about any of the models or if you have any other questions.
Latest News