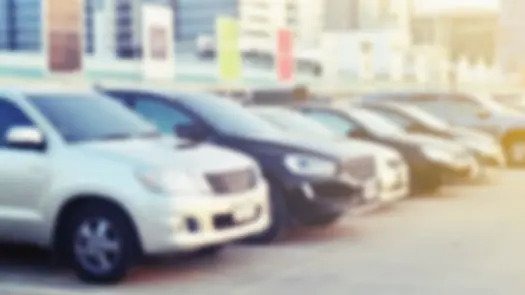 Used Cars - Finance Or Buy Outright?
Buying a used car whether it's through a finance agreement or through purchasing outright is always going to be somewhat of an expensive investment. Deciding which option is best for you is largely down to your unique financial situation and your own personal preference. Outright cash is the commonly preferred choice as you eliminate any risk of ending up in debt and once it's paid, it's officially within your ownership. However, this is not always possible for some car buyers where a finance option then becomes the viable option and allows buyers to be able to purchase more expensive cars if they can meet the agreed monthly payments.

There is no better or worse way of buying a used car, but we understand that sometimes buyers need some advice and guidance on which payment method would be best for them. Below we will outline the key advantages and disadvantages for both so we can help you reach an informed decision. Check out our extensive range of used cars in Weston here, all of which have been comprehensively checked by our specialist technicians to ensure that all are in full working order.
Buying a Car Outright - Advantages
Opting to pay for your car with an outright payment is a straightforward and quick and easy option. The process is very simple, once you have chosen your car either from a dealership (the better option) or from a private seller, you can then make the payment upfront right away through cash or card. With this option, there is no need for any further payments that are scheduled monthly.
In some cases, buyers may find that they have bad credit scores which makes finance much more difficult, so paying outright with cash takes away the hassle of being credit checked to see if you are eligible.
If you are someone who typically likes saving money or has any other purchases that you will want to make further down the line, then this one-off payment can save you money each month and will not have to worry about any interest fees.
Choosing the outright purchase method means you will become the official owner straight away, giving you a valuable asset, unlike a financed option whereby you only become the owner once it's fully paid which can take years. If you come into some financial troubles, you will always have the option to be able to sell the car right away.
Buying a Car Outright - Disadvantages
Those who are looking to pay for their used cars outright should understand that most cars will lose 50% - 60% of their value within the first three years of ownership and then start to slow down after the fourth. This means that whatever your initial payment, you will lose money on your investment. Used cars will decrease in value at a much slower rate but you will still end up losing money on your initial investment.
Depending how much money you are able to afford with an outright payment, you will only be able to buy a car worth that amount, unlike a finance option where buyers can have a more expensive car that is out of their outright price range.
Finance Option - Advantages
It should come as no surprise that the appeal of a finance option for a used car purchase allows buyers to go above what they could manage to afford and buy a more expensive and essentially, better car. Saving for a car to purchase outright can take a long time for most people, and a finance option will allow car buyers to be out on the road in a short space of time.
Financing an expensive used car will allow you to spread your payments over a fixed monthly agreement sum, which means you will be able to budget how much money you will need to set aside each month. Here at Holders of Congresbury we have some highly attractive finance options available that come at an affordable price on both our new and used cars. Call us now to find out more about our finance options.
If you have a small budget for an older used car, then you may encounter some more issues that can end up costing you money on vehicle repairs and maintenance. Instead of paying money towards more frequent repairs and upkeep, the money could be paid monthly towards a more expensive and newer used car. If you demonstrate that you are able to keep up with the monthly payments, then your credit score will improve.
Finance Option - Disadvantages
One of the most obvious disadvantages that come with opting to go with a finance option on your used car purchase, is that the majority will come with interest. This means that for many car buyers who agree to a finance payment, they will end up paying more than the car's actual worth.
When you enter into a finance option this becomes quite a big financial commitment within your life and can last for up to three years. If you happen to encounter any financial problems along the way and can't make the payments, then this could cause detrimental effects where you end up falling into debt.
Check out our Range of Used Cars
Now you understand the key advantages and disadvantages of both payment options in order to make your informed decision when buying a used car. Visit our dealership today for the highest quality used cars in Weston and Bristol. Our range of used cars includes the likes of top brands, such as BMW, Audi, SEAT and many more. Alternatively, call us today to discuss our finance options that are available with one of our expert sales members.
Latest News