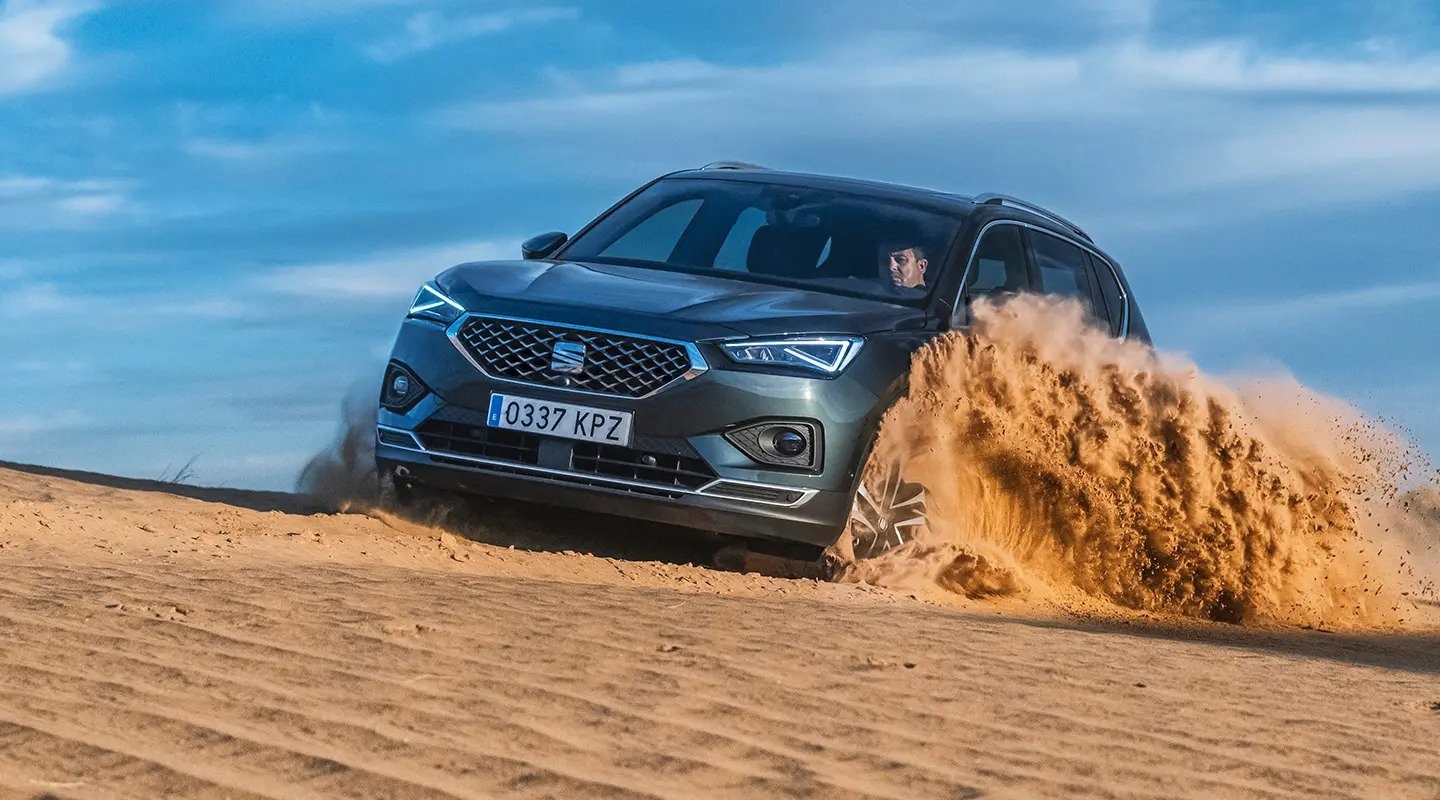 The New SEAT Range - Taking A look At The New SEAT Ateca
Broadening their Horizons after having introduced the SEAT Ateca in 2016, The beautiful SEAT SUV has come a long way since its introduction into the SUV market and has become a well-established favourite amongst many car buyers out there. Whilst arriving reasonably late to the SUV market, SEAT's Ateca has undergone a new facelift to keep up with the evermore evolving competition. You will now find that the SEAT Arteca now boasts of a heavier sportier design with an improved engine and new tech with an updated interior.
The family SUV is certainly one of SEAT'S most popular models and is the perfect family SUV for those who are looking for innovative design and practicality whilst achieving a desired sporty feel to an SUV. With practicality and a sporty finish set aside, what are some of the key features that are included within the new SEAT Ateca? In this article we will discuss everything you need to know about the new Ateca and why it's a great SUV choice in 2021.
The new Ateca trims that are available
There are six Arteca trims that you are able to choose from, all of which are packed with immersive technology and sophisticated features that have been designed to accommodate your everyday driving needs. The Arteca trims include the SE, SE Technology, FR, FR Sport, Xcperience, Xcperience Lux, ranging from engine sizes of 1.0 TSI up to 2.0 TSI and TDI.
Ateca SE
Some of the standard features that are included within the Ateca SE trim include 17" brilliant silver alloy wheels, a full link smartphone integration system, wireless phone charger, LED headlamps and taillights, cruise control, dual-zone climate control, electrically adjustable heated doors and mirrors and park assist with front and rear sensors.
Ateca SE Technology
As well as including the standard features within the Ateca SE, the Ateca SE Technology includes 18" performance machined alloy wheels in a nuclear grey, navigation system, roof rails and window trims in chrome, DAB (digital audio broadcasting) voice control and a high-resolution colour driver's display.
Ateca FR
In addition to the Ateca SE Technology, the FR is the next levelled up trim with features that include, 19" machined alloy wheels in nuclear grey, dark tinted rear windows, front sport seats in microsuede, keyless entry, ambient lighting interior and LED interior illumination, SEAT Drive Profile with four different settings (normal, eco, sport, individual) and auto headlights with a smart feature that recognises when your coming and leaving home.
Ateca FR Sport
Serving as a more sporty version of the Ateca FR, the Ateca FR Sport features 19" exclusive machined alloy wheels with decorative inserts in cosmo grey, digital cockpit, electric driver seat and front heated sport seats in leather upholstery.
Ateca Xperience
Features in addition to the Ateca FR sport include 18" brilliant silver alloy wheels, heated windscreen, front comfort seats in a microsuede, rear view camera and predictive adaptive cruise control.
Ateca Xperience Lux
Lastly, the main features to be found in the most expensive trim out of the six, the Ateca Xperience Lux, are a 19" exclusive machined alloy wheel in nuclear grey, heated front sport seats in leather upholstery, an electric tailgate with a virtual pedal and a top-view camera.

Have a particular trim that is capturing your interest? Give us a call and speak to one of our specialists if you want to find out more about the new SEAT Ateca and to discuss the different trims available.
The interior
The interior of the SEAT Ateca beautifully matches the exterior, with a sleek, clean and modern looking finish that has been optimised for true style. The central infotainment system is the focal point of the interior and is one of the biggest updates for the inside. The physical buttons on the infotainment system found in the older SEAT Ateca have been replaced with haptic sensors which helps achieve a more crisp and sleek finish.
Sizes of the infotainment system differ, where you'll find that the entry-level SE trim has an 8.3" infotainment system, whilst the SE Technology trim's infotainment system increases to 9.2". One good thing for those who maybe cannot afford the more high-end trims is that all trims include the same eight-speaker sound system which is of high quality and also a wireless charging pad.
The exterior
The exterior of the SEAT Ateca has a strikingly distinctive front grille and full LED lights at the front and rear with a newly designed silver rear with contrasting black tailpipes that makes for a bold statement piece for when you're cruising out on the open road.
The cost of the new SEAT Ateca
The cost of the SEAT Ateca will differ between each trim and the price can change depending on what extra features you will want to add to the SUV. Pricing can start from as little as £24,560 for the SE trim and up to £31,555 for the Xperience Lux. Here at Holders of Congresbury, we are committed to offering the best prices for our customers which is why we have the brand new SEAT Ateca in Bristol starting from £23,670.
Our finance options for the new SEAT Ateca
Here at Holders of Congresbury, we have been a proud representative of the SEAT Franchise since 1995 and are dedicated to helping our customers get the best prices on the top of the range SEAT vehicles. We have extensive finance options available for all of our cars and have exclusive offers on the new SEAT range including the new SEAT Ateca and the new SEAT Ibiza.
For the new SEAT Leon in Ibiza, check out our latest offers which include a PCP offering of £279 at 0% APR representative. We also have a great selection of used cars and are one of the leading providers of quality used cars in Weston.
Latest News