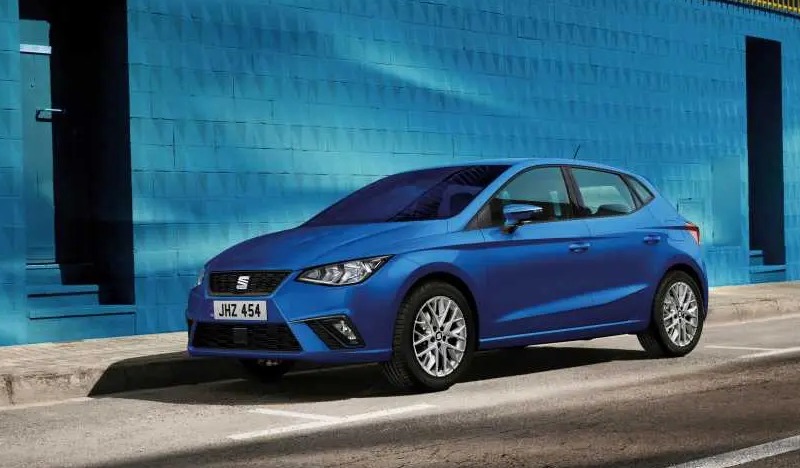 The New SEAT Ibiza - What's Not To Like?
The new SEAT Ibiza has impressively paved its way into the small hatchback car market as a rival to the Volkswagen Polo and Skoda Fabia. Now boasting a much sleeker and revitalised metallic coated exterior that comes with a host of sophisticated technological interior features at no additional costs, it's time to immerse yourself in adventure and style and become one with the city in the new SEAT Ibiza.
Here at Holders of Congresbury, we have the latest SEAT range at our dealership in Congresbury, including the brand new SEAT Ibiza. Enjoy our PCP finance option available for the new SEAT Ibiza in Bristol at 0% APR representative. To enquire, give a member from our specialist sales team a call today on 01934 833034.
A Stylish Design In All 6 Trims
The new SEAT Ibiza is available in four different trims, which include the SE, SE Technology, FR, FR Sport, Xcellence and Xcellence Lux. Each trim is far from short on style, with a sporty feel very much embedded within each trims design which is definitely why the new SEAT Ibiza is so appealing. Included in the standard trims, you will be able to find touchscreen infotainment systems with Apple CarPlay and Smartphone integration, eco LED headlights and cruise control among many others.
The FR Sport and Xcellence Lux are the highest spec trims available, which have both been optimised to achieve a truly sport aesthetic. Features that can be found in the FR Sport and Xcellence Lux include 17'' and 18'' performance machined alloys wheels, a digital cockpit, rear spoiler, LED tail lights, tinted rear windows, rear view camera, simulated twin exhausts and sports suspension, to name just a few.
Excellent Drive Performance
The new SEAT Ibiza has been designed to offer exceptional driving performance, with each trim feeling agile and light to drive with interior comfort and refinement, making any journey one of enjoyment and ease. For those that are looking to prioritise practicality and refinement within a compact car over vehicle cornering and a vehicle that is compact and sophisticated, then the new SEAT Ibiza is the perfect solution.
The new SEAT Ibiza also manages potholes very well thanks to the Ibiza's soft suspension design which suppresses any thumping or crashing when contact is made with a pothole.
Engine Range
The new SEAT Ibiza engine options that are available include four petrol engine sizes and does not contain a diesel engine option within the new model. The engine options include:
1.0 litre MPI
1.0 litre TSI 95
1.0 litre TSI 110
1.0 litre TSI 110 DSG
For those who tend to use the motorways frequently, the TSI 110 will offer greater poke than the TSI 95 and is a perfect solution as it has a 6-speed manual gearbox instead of the standard 5. The extra gear will allow you to have more control and to settle the car more at higher speeds.
Exterior Design
Renowned for the iconic and sporty feel to its design, the new SEAT Ibiza has discrete additions to further enhance the overall aesthetic of the SEAT Ibiza. Full LED headlights are a prime standard feature introduced for the new trims from the FR upwards whilst the SE and SE Technology make use of eco LEDs. Also, the SEAT Ibiza is now available in a range of 9 colours with two new finishes including Sapphire Blue and Asphalt Blue.
Interior Design
The interior design of the new SEAT Ibiza is filled with innovative technology which has improved its dynamic functionality and overall quality tremendously. You will find that the new floating infotainment system display has increased in size by 20% and because it's placed higher in the cabin and more in line with the drivers' eyes, the ergonomics has improved. Also, the FR Sport and Xcellence Lux trims contain a high-resolution digital cockpit of 10.25'' which adds further appeal to the interior design.
Interior lighting is also a notable feature that has been focused on within the new SEAT Ibiza. This can be seen in the redesigned surrounds of the passenger and driver air vents which now illuminate through the use of the latest LED technology.
Contact Us
Since 1995, we have been a proud representative of the SEAT and are dedicated to providing our customers with the most affordable prices and competitive offers for Congresbury. If you are looking for the new SEAT Ibiza in Bristol and would like to take advantage of some of our fantastic offers, then contact us today on 01934 833034. We stock the latest range of SEAT vehicles, including the likes of the SEAT Ateca in Bristol. Not only do we stock the latest brand new SEAT vehicles, but we also have a great selection of used cars in Weston.
Latest News